Find Your Audience In Search
Get More From Your SEO Plan
Professional comprehensive SEO audit.
Tailored SEO plan for your website.
2 Monthly blog articles (on your site, industry tailored)
4 targeted keywords (keyphrases)
Search rank monitoring.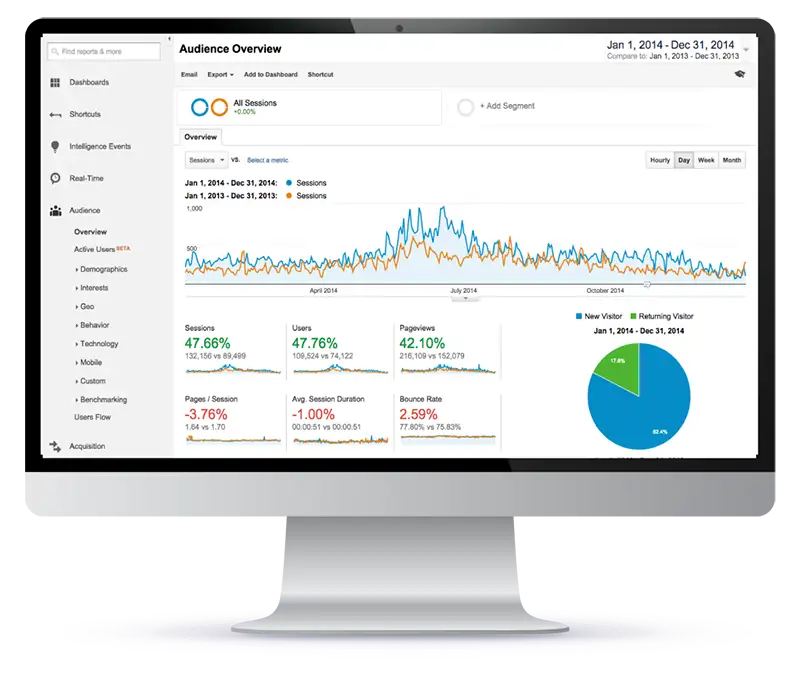 Once your website SEO audit has been completed, we will provide you with a report of our findings, along with a proposal of any changes that may be required to get your website's SEO performance to an optimal place.
If your website SEO requires any updates, upon acceptance of our proposal, we will tailor a plan specifically for your website. All tailored plans take into account the attributes and properties mentioned in the audit section above, as well as appropriately targeted keywords and industry.
Monthly blog articles are a good way to engage website visitors. Blog articles can be used to offer important information, as well as make offers on new or existing services.
Blog articles allow you to add quick content to your website, that may be relevant to a visitor's needs, while allowing your main site pages to go un-altered.
Blog articles are a good source of internal linking, which can help your website visitors get to the goods or services they need quicker, especially if the article is based on something you offer. (as it should be)
We are professional content writers, with more than 20 years writing experience. We research your industry extensively prior to and during the drafting an article.
Part of developing a solid SEO plan is deciding what keywords you will be targeting for inclusion in your website and digital marketing campaign.
The number of target keywords can and should determine the number of pages in your website, the hierarchy of those pages, and the hierarchy of the content in those pages. (Note: If we are designing a website for you, this could affect the cost)
We consult with you to compile a list of keywords for your industry that you would like to target. We will also make suggestions of keywords we believe may be beneficial to your success. Ultimately, you are the boss, and the final say is yours.
We will connect your website to an analytics account, using Google Search Console, and monitor your website traffic and how your targeted keywords are performing.
We will send you a monthly report, based on the Google Console analytics, to keep you informed of your progress. If any changes are required, we will note that in our report and seek approval from you before changes are carried out.